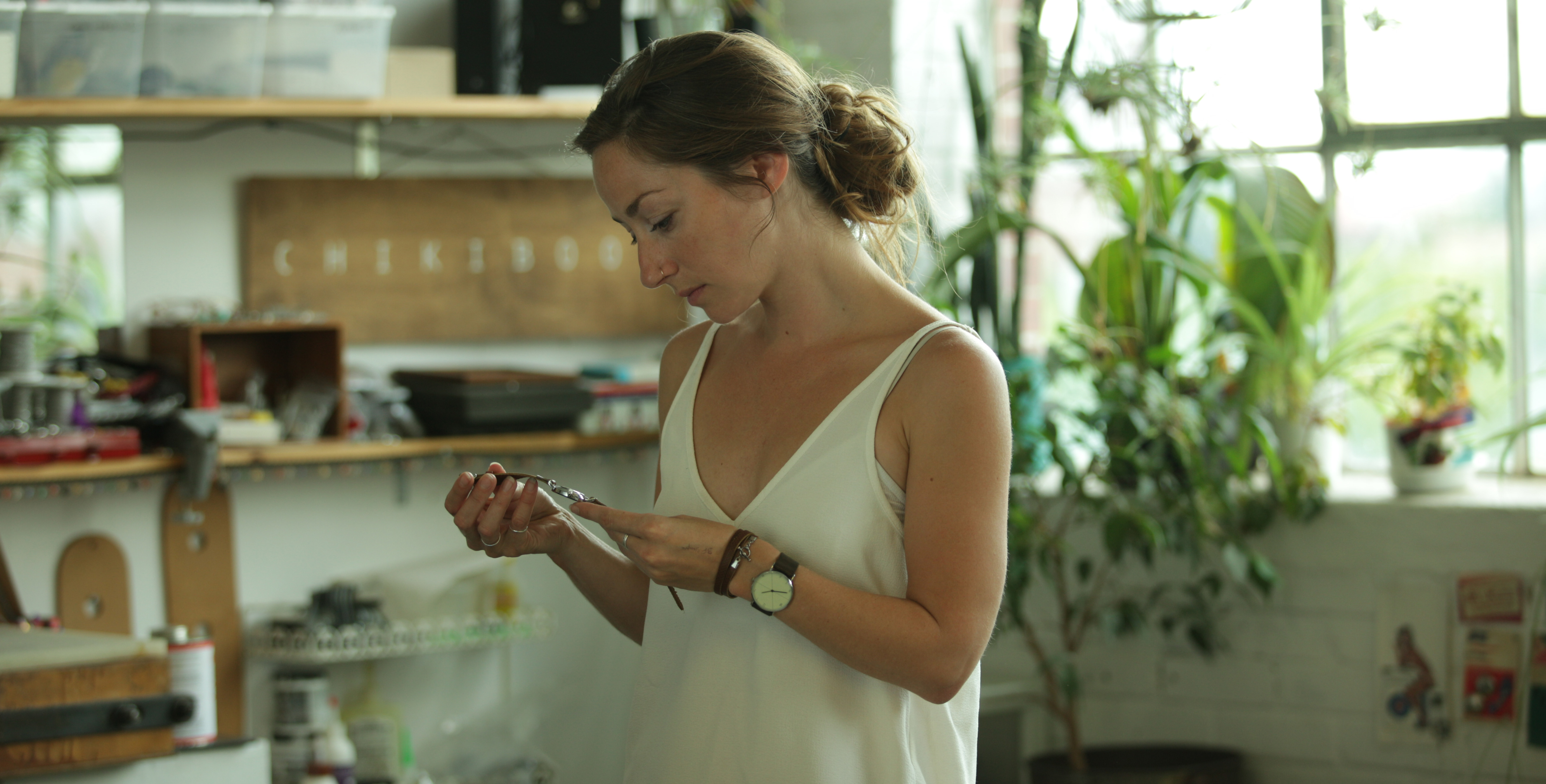 CARE TIPS
We carefully select the leather pieces with which we make our products. Each leather is different and will age with you according to your habits.
Leather does not like water. Avoid any contact with water to extend the life of your product. Leather that has been wet and dried many times hardens and will tend to break.

You can gently clean the leather with a slightly damp cloth.

Leather can dry out if exposed to an intense heat source. If it is damp or wet, allow it to dry flat at room temperature.

Some leathers may become darker on contact with the skin. This is a completely natural reaction that adds character to your product.

If necessary, rehydrate the leather by gently massaging it with a cream designed for this purpose. The application of a product could darken certain leather. Always make a test beforehand on a hidden part of the object.

The dials of Chikiboom watches as well as all the hardware used to make our earrings, necklaces and other jewelry are made of stainless steel and are water-resistant and hypoallergenic.
Nubuck and suede
Suede requires a little more care than unsanded leather. But if you take care of it, it will last a long time.
To protect the suede, waterproof it with a spray designed for this purpose. Always do a test beforehand on a hidden part of the object to make sure that the leather does not react by changing colour.

To remove dust and work on stains, brush the suede with a soft brush or a crepe brush. Do this regularly to remove dust that clings to the leather fibers.

If the stains resist, use a spray cleaner specially designed for nubuck and suede or a Woly eraser. These products are available in any shoemaker's shops.
Shortening a watchband that is too long
We recommend that you cut off the end of your watchband if it is too long.
Mark where you want to cut by drawing a rounded line on the back of the bracelet.

Cut along the line using sharp scissors or an exacto.

Tutorial ( sorry, in french only):
Changing a watch's battery
If you are comfortable doing it yourself, get a model 177 or LR66 battery. Otherwise, you can go to a jeweler near you.
Changing a watchs' pins
The pins of Chikiboom watches are spring bars.
Insert the tip of a needle or a thin paper clip into one of the holes on either side of the dial to dislodge the pin.

Pick up the new pin. For 36 mm wide dials, slide the new pin into the strap before the next step.

Place the new pin in one of the holes on the dial. Press the other end with your fingernail or the tip of an exacto to activate the spring bar. Insert the tip of the pin into the hole. When it is well positioned, the spring bar will put itself in place.

Tutorial ( sorry, in french only):
You need more information or more help?
Email us at [email protected] for any questions or to take an appointment with us at our workshop!